Account Manager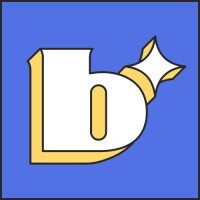 Because Intelligence
Sales & Business Development
United States
Posted on Wednesday, August 16, 2023
Requirements: Full Time and US Based (remote)
Who are we?
Because is a venture-backed startup with over $3.5M in funding from investors like Harlem Capital, Stage 2 Capital, and Angel Investors from the early team at Shopify.
Over 1,000 Shopify merchants, like Tom Brady's TB12, Hello Kitty, Adventure Challenge, and Duke Cannon, use Because to increase their on-site conversion.
What are we building?
Our website here→ https://www.trybecause.com/
What: Because is a no code platform built on top of Shopify to create and AB Test dynamic ecommerce websites and increase conversion by 20%
Why: Ecommerce teams are typically resource strapped and don't want to have to contact their developer every time they want to add new content or run a new experiment on their website. But, their site visitors need a more personalized, intelligent experience to help them purchase.
Opportunity: We believe that each site visitor should have a unique experience based on first party data the merchant already has available to them in their current tech stack (Shopify, Klaviyo, Attentive, Postscript, Recharge, Loyalty Lion, Yotpo, Smile, and more).
How: Through a no code experience plugged into the merchant's first party data, we add and change text and image based content throughout the ecommerce site (from home page to collection page to product page to cart) to show the highest possible converting messaging and imagery.
Who are our customers?
We sell to mid market Shopify brands with >$3M in annual revenue and typically over 100,000 in monthly site visitors. We focus in on brands that have >25 products, use some or all of the tech platforms mentioned above, have a 2%+ conversion rate and are looking to optimize, and already have a dedicated ecommerce/marketing team thinking about on site optimization. We work with brands across apparel and fashion, consumer goods, food and bev, home goods, health and wellness, and more.
What stage are we at?
We have 3 engineers, 1 sales rep, marketing, and design. We're a small but mighty team that has a lot of fun while building really cool shit.
We're seed stage and have great early signs of product-market-fit. We already support over 1,000 free users through our self-service motion in the Shopify app store. We're 1 year into our Sales GTM motion with over two dozen paying customers, including well known logos like Tom Brady's brand, TB12, and Duke Cannon.
Since we started our official GTM motion in Q4 of 2022, we've learned a ton from the market and have since expanded the product to 4X the functionality (started with product page functionality and expanded to the rest of the website - home page, collection page, cart).
We ship new features fast and we're looking to scale out our new customer acquisition (and retention) quickly, but with a focus on the best possible experience and quality. Our Founder has been the primary person closing deals and managing customer success since the launch of the product and has established a repeatable process for success. She's shifting her attention to figuring out that same repeatable playbook on top of funnel and is ready to hand the middle-bottom of funnel off to someone ready to fully own it (you!).
About the Position
You will be responsible for both helping onboard and close customers via our 14 day trial experience, while spearheading our retention and customer success efforts with current customers (60% focus on new customer trials, 40% focus on customer success).
This is our very first official hire for this position, but the playbook has already been defined by our Founder and our Head of Marketing who have repeatedly closed over 30 customers in the last year, achieving a 25% overall close rate from first call to new customer and 100% close rate in Q3 2023 on new trials. There's still a lot to be improved as we take this early success and scale it at a higher volume, but we've already figured out a pretty solid playbook to build upon 😉
This role will require a strong understanding of ecommerce, marketing, and software given you'll be advising Ecommerce Directors at Shopify brands on how to improve their on site CRO. Your primary responsibility will to be to drive successful use of our platform with potential and current customers (feature usage and campaign performance measured by conversion and add to cart rate impact).
More detail about trials: By the time a trial customer is sent your way, they'll already be sold on the potential of the platform by a sales rep in at least one call (currently the Founder), but there's still a lot of education to accomplish in how to get them up and running successfully. Our platform really does sell itself but there's a lot of education and onboarding required. Given our platform supports the entire pre-purchase ecommerce website journey and covers so many parts of the ecommerce marketing strategy across new site visitor conversion, loyal customer conversion, and everything in between, it's overwhelming for new customers and needs to be broken down in a clear strategy.
More detail about current customers: We work directly with Ecommerce Directors at mid market Shopify brands who are experts in marketing and conversion rate optimization on their site. In order to support them as an Account Manager, you have to show that you're also an expert and have a new and unique way of thinking about their website and how to achieve a higher conversion rate. This is of course something we can train you on if you're not already an expert, but you'll need to have a base understanding of marketing and ecommerce to get up to speed quickly. If you already have strong knowledge of how websites work, this will be easy for you. We meet with most of our customers once or twice a month and they're typically looking to review our platform's analytics dashboard to interpret the data and strategize new ideas, so if you have an analytical, data-driven mindset, this role will be great for you.
Responsibilities
Trial Management/Onboarding
Manage and serve as the POC during 14 day trials of the Because platform
Train new trial customers on how to use the platform and how to achieve success
Monitor their account throughout the 14 day trial to ensure feature adoption and ROI through AB testing dashboard
Work closely with Sales team to ensure trial customers are driven towards the features that were quoted in the appropriate pricing plan
Work closely with Sales team (currently the Founder) to close 14 day trials into paying customers (with both month-to-month and annual contract commitment options)
Identify and manage upsell, cross-sell, and renewal opportunities for existing customers
Account Management
Stay on top of accounts, making sure they receive what they need to continue successfully using the platform
Handle inquiries and requests from customers and address their needs
Identify at-risk customer accounts and work to lay out a plan to help them achieve success with the platform
Generate monthly analytics reports and new campaign strategy for customers
Support execution of campaign strategy using our platform on the customer's behalf
About You
Skills and Characteristics
You're either an ex-marketer or you always wanted to be a marketer
You have a natural sales mindset - maybe you've been in a sales or marketing role in the past, but found yourself gravitating more towards customer success.
You have excellent organizational skills and attention to detail as you'll be managing dozens of customer accounts and trials at once
You're a people person and you love being on customer calls all day every day
You're a great teacher - you have a strong understanding of tech platforms
You're tech savvy and know how to navigate SaaS platforms quickly and easily
Qualifications and Experience
Let us preface this that this is a VERY non-traditional role (our favorite). It's a fun mix of a lot of skillsets, so we're not looking for any particular role on your resume- we're just looking for competency in a few unique areas (see below).
Need to have
At least 1 year of experience in account management/customer success role focused on onboarding new customers, renewals, driving product usage, or project management.
Strong understanding of marketing either working at marketing software company or agency - or having been in a marketing role yourself
At least 1 year of full time experience working at a SaaS startup (< 200 employees)
Nice to have (not required, but will be helpful)
Experience in a full time marketing role focused on digital like social, website, ads, etc.
Experience in a full time sales role (booking meetings, closing deals, or both)
Experience working at an ecommerce marketing agency or ecommerce brand
Experience supporting at an early stage venture backed startup on their journey to finding product market fit
Compensation
$65-$70K base salary
Variable commission opportunity: $16K-$40K = $81K - $110K OTE
0.1% equity
7.5% of new Trial MRR sold each month (ex: $33K commission if 5 trials closed/month with ACV $8,388)
All 3 of the following will start small and become a bigger part of compensation as company revenue grows:
20% of MRR upsold each quarter
10% of MRR retained each quarter
10% off ARR renewed each quarter
KPI's for The Role
These are what you will be measured on consistently; (reviewed monthly and quarterly)
% trial interested converted into officially started trial > 90%
% trial conversion rate > 90% (new customers sold)
Churn rate < 2% monthly
# accounts upsold
% accounts renewed
How to Apply
Does this position sound like a good fit? Start by applying here on LinkedIn! For special attention, DM @Ashland Stansbury on LinkedIn or reach out to learn@becauseintelligence.com
Include this role's title in your subject line (it'll help us to sort through the emails)
Tell us why you think you're a great fit
Make sure to link your linkedin profile (we care way more about LinkedIn profiles than boring resumes)
Send a video if you want to stand out 😊