Head of Partnerships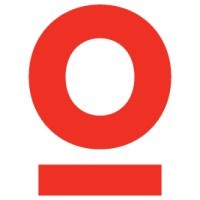 Surround Group
Sales & Business Development
Cambridge, MA, USA
Posted on Thursday, May 11, 2023
Surround Insurance is looking for a Head of Partnerships, reporting directly to the CEO.
The goal of this position is to greatly expand both the number and revenue generation from our partnerships. We work with tech enabled companies who want a partner insurance agency that caters to smart younger customers. We offer these customers a beautiful tech-enabled experience with a personal touch and just the advice they are looking for.
This is Surround's first dedicated partnership hire; one of Surround's co-founders established our first partnerships at a basic level by testing a range of verticals. This role is focused on finding new for partnerships that fill the top of the sales funnel. We are specifically looking for someone who has experience finding and contracting with new partnerships, preferably in the insurance or broader financial services space.
And you're not starting from nothing:
Surround currently has partnerships with car subscription platforms, property managers, insurance agencies, colleges, and publishers.

We are licensed to sell insurance in a 30 state footprint, so regional and national partnerships are on the table.

Our investors include the strategic venture capital arms of several large insurance companies that have ecosystems of their own.

Our design and engineering teams have built a repeatable process to quickly operationalize partnerships - our last partner went from contract to first leads flowing into our CRM in under a week.
Objectives:
• Working closely with the CEO, establish a partnership strategy for Surround that fits within our overall company strategy.
• Construct a repeatable game plan for generating prospect lists, establishing relationships, and closing deals.
• Manage and report out on a partnership funnel on a regular cadence. Maintain good data capture processes in a CRM.
• Close at least 5 deals that will generate at least $50,000 of new business premium in your first year.
• Nurture relationships with the support of the rest of the Surround team to ensure that each partner generates its maximum profitable insurance premium.
• Collect actionable feedback from partners on Surround's sales platform, branding, product, etc. and deliver it to the Surround team members responsible to enhance our ability to close and maintain partner relationships.
Competencies:
• Understands the business development process and walks potential partners through a structured, repeatable process that maximizes our chances of securing profitable, growing partnerships.
• Either insurance/insurtech partnership or early stage (preseed/seed/Series A) partnership experience required. And both would be amazing!
• Easily builds and maintains relationships.
• Executes with speed and accuracy, following through all the way to the end.
• Prepares in advance and makes good use of time.
• Communicates openly and honestly.